二零一九年底的時候,我在中國東北駐地,沿著鴨綠江自駕拍攝,這是一條自然邊界的河川。

沿路的公路旅行拍攝了江邊的景觀,也看到了江對岸另一個國土,因此前往了北韓拍攝。一直以來我對邊界的定義很感興趣,沿途的拍攝以及蒐集到的一些鴨綠江邊界文史圖片,也和當代新景觀的影像產生了共鳴。

邊界藝術是一種當代藝術實踐,其根植於社會政治經驗,例如美國-墨西哥邊境地區或邊境地區的經驗。自從80年代中期構思以來,這種藝術實踐就有助於圍繞國土,邊界,監視,身份,種族,種族和民族出身的問題的發展。


At the end of 2019, I was in the encampment of the northeast China. I was driving and doing photography along with the Yalu River, a river that acts as a natural boundary.

The view of the river was filmed along the road trip, and I saw another country on the opposite shore of the river. Therefore, I went to North Korea for filming. For a long time, I've been interested in the definition of the boundary. The filming during the journey and the collected historic pictures of the Yalu River boundary generate resonance with new contemporary images.

Boundary art is a contemporary art practice that based on the social political experience, such as the United States – Mexico border regions or the experience of border regions. Since the conception from mid 80s, this art practice started facilitating the settlement of the problems that started by territory, border, surveillance, identity, race and ethnicity.




名稱取自跟平克. 佛洛依德的歌曲"閃耀吧!瘋狂的鑽石"同名。是我覺得其某幾句歌詞巧妙的和大陸型國家的地緣政治有詩意的呈現。
The name is the same as Pink Floyd's song "Shine on You Crazy Diamond". That is because I feel several lyrics in this song have poetically represented the continental countries' geopolitics.

新世界中,區域政治是種族的政治,全球政治是文明的政治。文明衝突取代了大國的競爭,在冷戰之後的世界,文明既是分裂的力量也是統一的力量。人民被意識形態分離,卻又被文化統一在一起。
In the new world, the regional politics are the politics of race, and global politics are the politics of civilization. The civilization and collisions have replaced the competition among great powers. In the world after the cold war, civilization is the power of both division and unification. People are separated by ideologies, and then unified by culture.







如同兩個德國的經歷,也如同兩個朝鮮和幾個中國正開始經歷那樣。


As the experience of separated Germany, as well as the separation of two Koreas or few China that just started.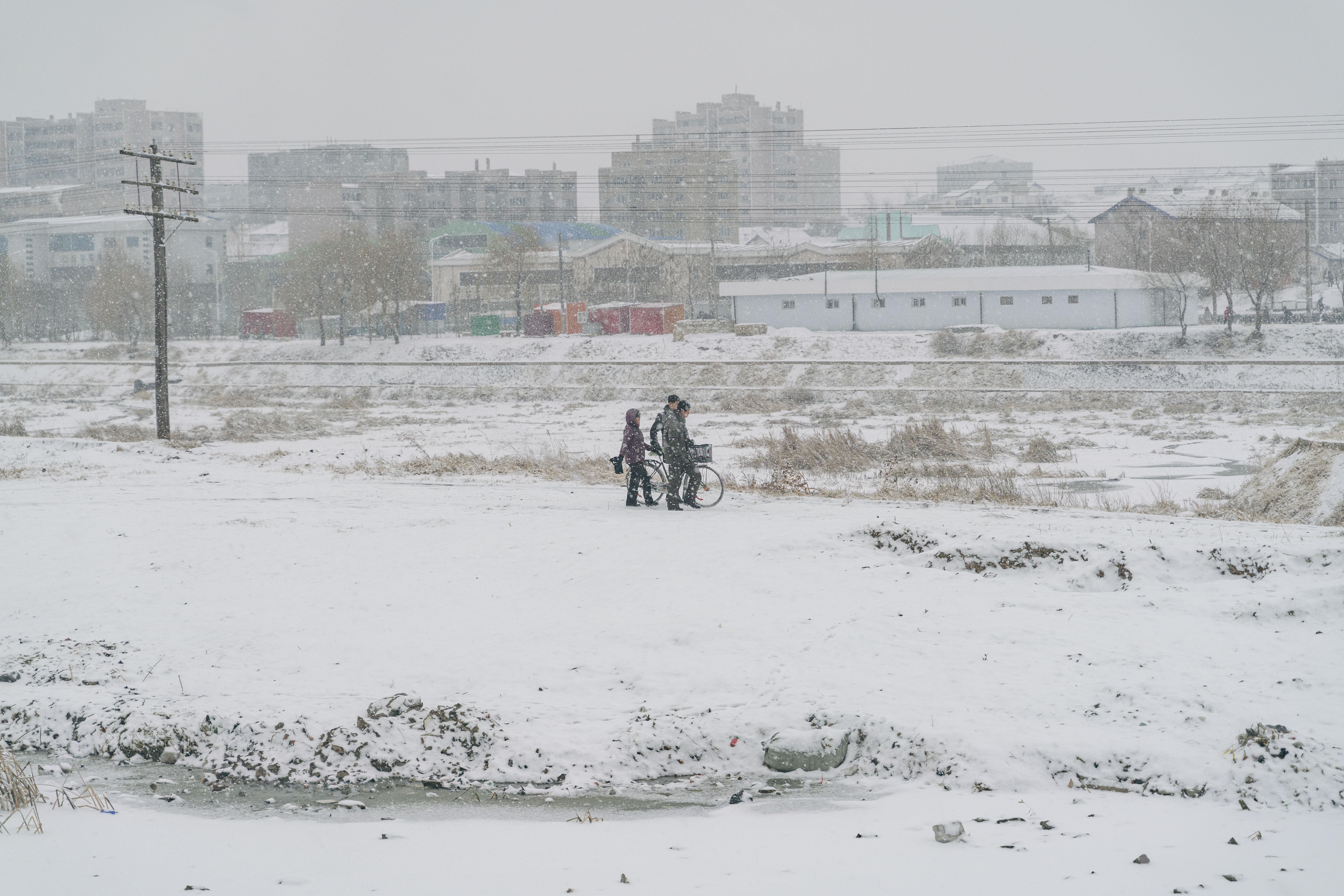 "閃耀吧!瘋狂的鑽石"系列,以鴨綠江為自然的邊界拍攝了景觀以及靜物,它們是自然的、是人造的;與造訪北韓的影像相互呼應。但是其協調和違和共存的存在形式,造就了絕佳的視線匯集點。
The series of "Shine on You Crazy Diamond" filmed sights and still life that based on natural boundary of the Yalu River, which are in correspondence with the images of visiting North Korea. However, the form of coexisted coordination and disharmony has created a superexcellent sight convergence point.